It's amazing the random things that can pop up while scrolling through your timeline on the Twitter dot com.
Barstool Sports writer Jerry Thorton kick started this idea with his suggestion of a few famous movie characters that could make Tokyo even more entertaining.
Movie athletes you would want on your Summer Olympic team. I'll start:

Diving: Thornton Melon
Surfing: Bodhi
Table Tennis: Forrest Gump
Archery: Legolas & Katniss
Javelin: Lamar
Skateboarding: Marty McFly

— Jerry Thornton (@jerrythornton1) July 27, 2021
It sparked a lengthy debate in the Neds offices about what other characters not just from cinema but from the television world as well, could have qualified for the games if they were afforded the opportunity.
Shooting
Jack Bauer (USA), John McClane (USA), James Bond (GBR)
Three all time sharpshooters would make for a memorable contest regardless of the weapon (or what they are aiming at).
Let's start with Jack Bauer, the guy who has saved the USA (and possibly the world) at least nine times.
Someone may have to break him out of the Russian prison he was being escorted to at the end of 24: Live Another Day but if he can get to the starting line, he will put the pressure on.
Not to mention after every miss we know exactly what he will say.
Next up would be the guy who would most likely wind up competing by accident since he has a habit of finding himself in the wrong place at the wrong time.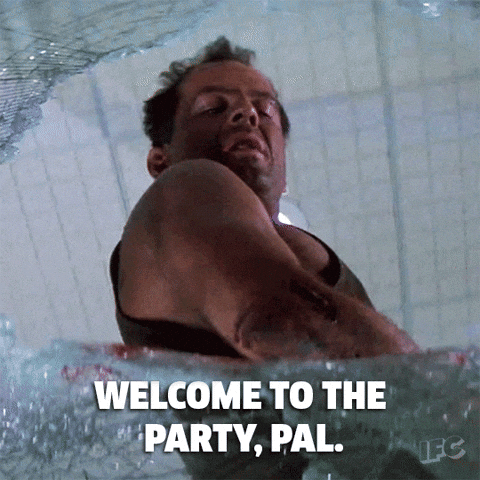 As he is wont to do, McClane would find a way to get out of a jam and be in the mix.
The field would be rounded out by the first Olympian to insist on competing in a tuxedo, but it would not harm his chances by any means.
For Queen and country, competing for Great Britain, it is Bond… James Bond.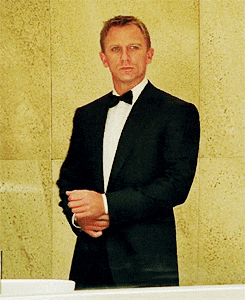 Surfing
The Entire Cast of Home & Away (AUS), Bodhi and Johnny Utah (USA)
If they can drag themselves out of Summer Bay and the seemingly endless life threatening drama that goes along with living there, they could join up with the Aussie team in Tokyo.
Every second ad on Channel 7 at the moment features someone jogging with a surfboard so they have to be somewhat competent on the water right?
They will face stiff competition from the duo out of the USA however with Point Break's Bodhi and Johnny Utah forming a formidable team themselves.
Probably due to their unnatural attachment to the surf.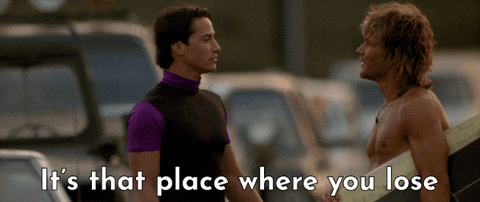 Golf
Happy Gilmore & Shooter McGavin (USA)
Not since these two faced off in the 1996 Tour Championship for Gilmore's Grandmother's house will the stakes be as high as they will be with a gold medal on the line.
It's fair to say these two still don't like each other very much and there is every chance Happy's famous temper would get the better of him.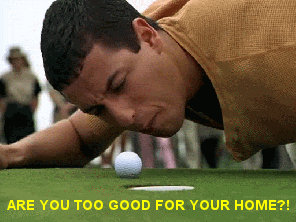 It might be the last chance Shooter will have to get his first major win instead of choking it away.
I'd still back Happy if he can control his short game.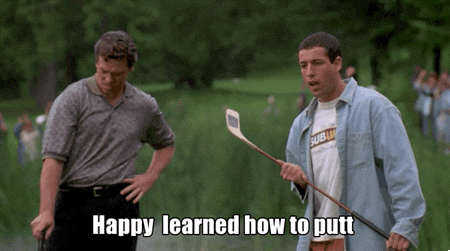 Canoeing
Solo Man (Australia)
The post-Tokyo endorsement deal just writes itself.
Swimming
The Little Mermaid (Under the Sea)
While she may still be adapting to her newly acquired legs, her familiarity with the water gives her an unmatched edge when it comes to the racing in the pool or open water.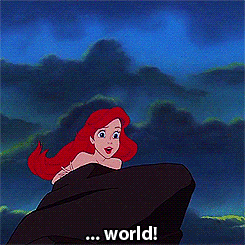 BMX
Nicole Kidman (Australia)
Would you back against our Nicole?
Didn't think so.
Boxing
Milo Kerrigan (Australia)
His technique is certainly unique, but his determination would stand up against any boxer… right?
Track
Forest Gump (USA)
While Thornton might have preferred to see him in Table Tennis, how can you turn down the chance to yell "RUN FOREST, RUN!" in every single event from the 100m sprint to the marathon.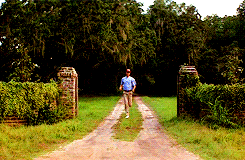 100m Sprint
Jerry Seinfeld (USA)
Jerry Seinfeld gets the chance to relive his high school glory days by entering the sprint one again.
With a bit of help from Kramer's car (which you know is still the same one as the episode), he might even have a chance against the red-hot favourite Forest Gump.
Walking
Kath and Kel (Australia)
Stamina might be an issue for these two (as is focus) but you know with the amount of walking they do, there's no chance of a Jane Saville moment.
Javelin
The Night King (Westeros)
We've seen him slay a dragon from several hundred metres, he'd have the field covered throwing with his weak hand.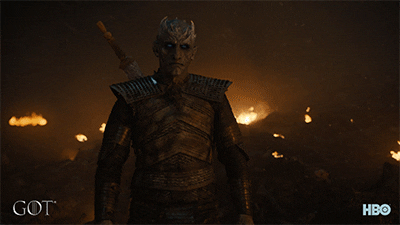 Shot Put, Javelin and Hammer Throw
Agatha Trunchbull (USA)
Nobody quite knows what happened to the former contestant after she was ousted from her post as headmistress of Crunchem Hall School in 1996 following a student uprising lead by Matilda Wormwood.
But in her time in charge of the school she showcased the skills that made her a former Olympian in three Track and Field disciplines.
Should she make her way out of hiding, she would go into this as a gold medal favourite for sure.